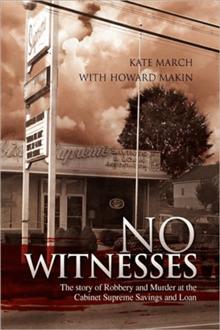 NO WITNESSES: THE STORY OF ROBBERY AND MURDER AT THE CABINET SUPREME SAVINGS AND LOAN
by Kate March, 2008. "No Witnesses." Those two words and the thinking behind them drove three petty thugs to become mass murderers. Their crime, which rocked the sleepy suburban Delhi Township, did, in fact, have witnesses, before and after it was committed, including the women they killed. This is the story of how top notch police work, emerging technology, and interdepartmental cooperation led to the murderers' arrests. No Witnesses was written based upon full examination of the interview tapes, the trial transcripts, and interviews of the key characters involved, including John Leigh. After being sentenced to death, the three killers' sentences were commuted to life in prison.
$19.00 + Tax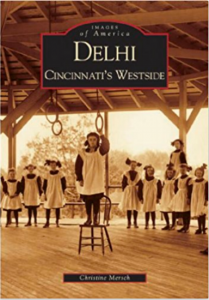 IMAGES OF AMERICA
DELHI: CINCINNATI'S WESTSIDE
Expeditions led by John Cleves Symmes in 1788 brought the first settlers to the Delhi area. But the township really came to life in 1817, when the Ohio legislature passed a bill to name the area "Del High." There are many speculations about the origin of this name, but the true answer has been lost to history. Many farms sprouted up in Delhi, as well as nearly 60 greenhouses, but only about a half-dozen remain today. As the greenhouses and farms grew, so did the population. Schools, churches, and businesses were built, and in 1829, the Sisters of Charity was established. Residents of Delhi survived the Cholera epidemic of the mid-19th century and three major tornadoes. Delhi citizens are devout, and many continue to live in the same area in which they were born.
$19.00 + Tax